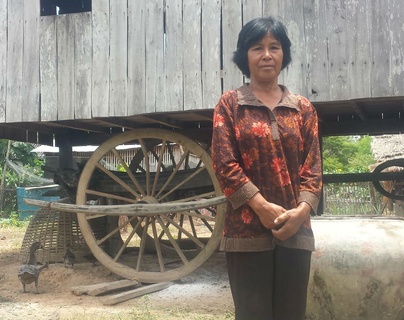 Senk Thbong Project Fully Funded On Launch!
We're excited to announce our next project in Senk Thbong village has been fully funded on launch thanks to the amazing generosity and support of Immigration Express Christchurch New Zealand!
The project will build two pump wells in the village of Senk Thbong which has 308 families currently suffering from a water shortage. The village are afraid of running out of water because the canal they are using cannot supply the whole village. Chea Savorn who is 60 years old and lives in Senk Thbong said, "a few months ago my family faced very big trouble with a shortage of water in my village". They had no water for 2 days because the canal had run out of water and become shallow and dirty. "I am very happy if my village can have a well, many poor families like mine can have access to clean water", she said.
For more information about the project and Senk Thbong village click on the project details below.