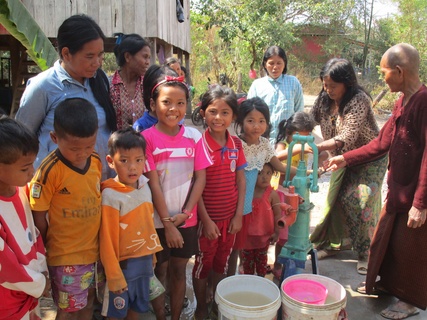 Thank You So Very Much!
The project funded for Thnout Village is now complete and the two wells are both producing clean water. It's made a huge difference to the village.
Chhunly took some video on his recent trip which captures the joy of the kids washing and playing in the water as well as the sincere gratitude of the people of the village. The message they'd like to give to the donors who provided the wells is 'Akun Tran!', translated it means - 'Thank you so very much!'
Here's the video and photos of the completed wells.