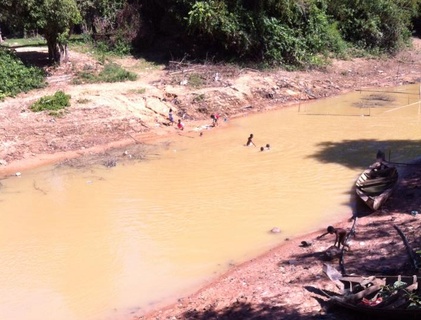 Anlongsa Village Needs Your Help
Chunnly and Peter have both visited the Anlongsa village and both were moved by the plight of the villagers and their suffering from lack of clean water.
Chhunly spoke to Hoau Hert who is 54 years old and lives in Anlongsa village with her 4 children, "If our village has 2 pump wells through this project we are so blessed, our lives will be easier than before and villagers won't get sick everyday because of diarrhoea, typhoid, and other diseases from using unclean water", she said.
Anlongsa village has 310 families which means for as little as $5 you can help a family get access to clean water.