Help Nern Get An Education And Escape Poverty
"I want to go back to school but I think that I might not have a chance to finish my study because my family can't afford for me to go to school" - Nern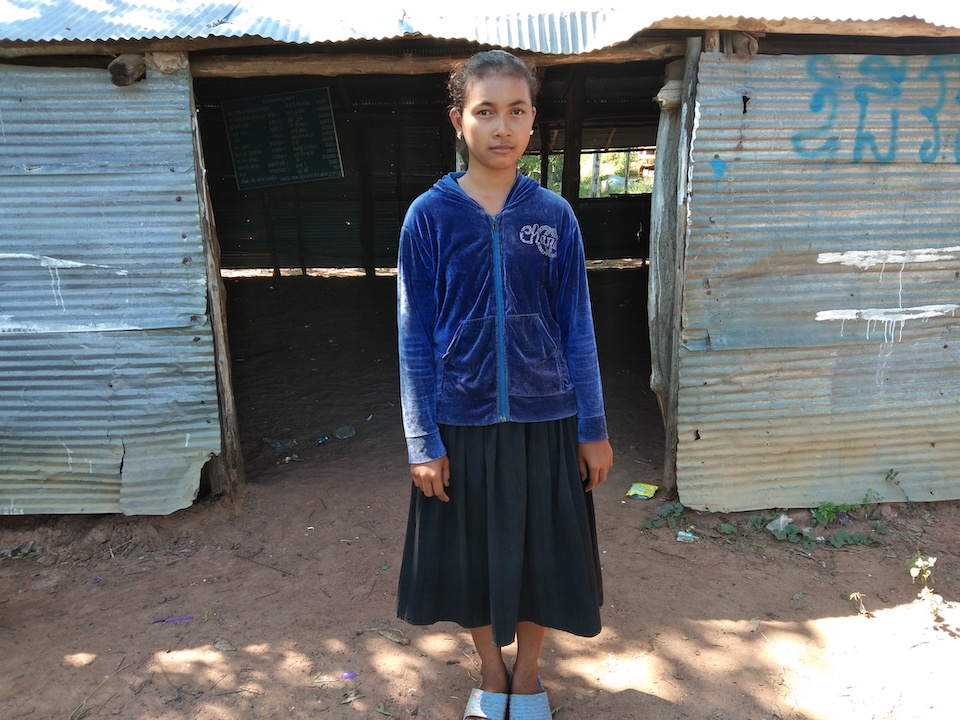 Kalenthea, Banteay Meanchey Province, Cambodia
Nern, Kalenthea Primary School
Nern is 14 years old. She studied in grade 5 and has 3 younger brothers. She lives in Kalentea village, Banteay Meanchey province, Cambodia.
Nern said about having to drop out of school, "I cut cassava and mow the grass to help my parents make money. I make 20000 Riel (5$ per day). My mother spends that money for food and medicine. I want to go back to school but I think that I might not have a chance to finish my study because my family can't afford for me to go to school and buy food without me working to earn money with them. When I heard there are donors who want to help me and give me chance to come back to school - I can't believe that it is true for me. My parents were very happy. I want to get rid of the poverty like I am confronting every day by getting an education. I hope when I finish school I can find good job and help my family such as my younger brothers".
For just US$320 we can send Nern to school for a year which includes food at school as well as a school uniform for $10, school supplies for $10 and a bicycle for $50 to get her to school (it's 8 kilometres from her home).
Implementing Partner Kalenthea Primary School
---
Funded by
+ 1 Anonymous