Help Seyha Finish Her Primary School Education
Seyha had to drop out in grade 5 because her parents could no longer afford to send her.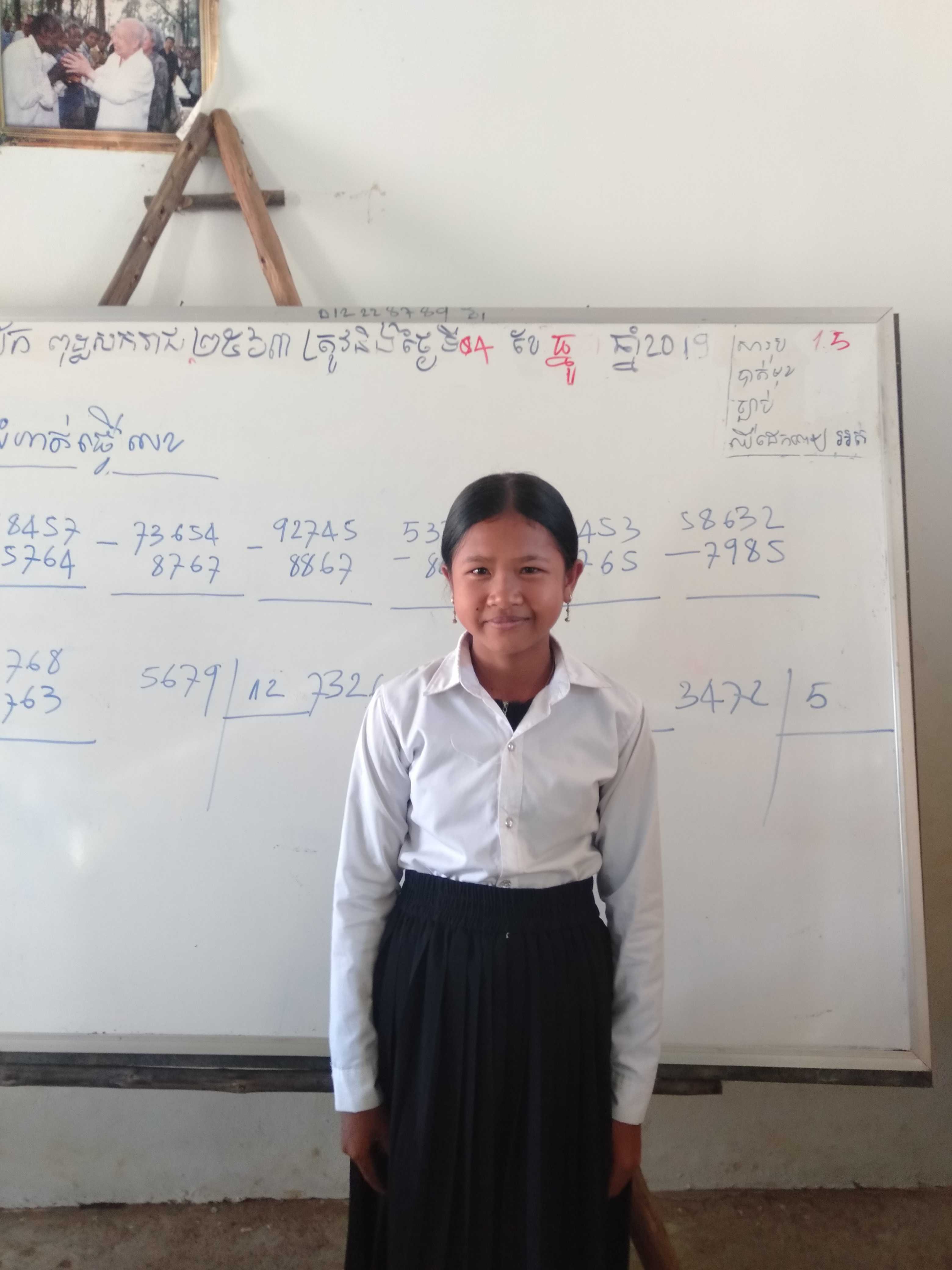 Kalenthea, Banteay Meanchey Province, Cambodia
Seyha, Kalenthea Primary School (Grade 6)
Seyha is 13 years old and lives in Kalentea village, Cambodia. She studied in grade 5 before she had to drop out because her parents could no longer afford to send her. She has 2 brothers and a youngest sister. Her brothers have married and moved to Thailand and she lives with her parents and her youngest sister. Seyha's parents make money harvesting cassava by hand when there is work available.
Here is a message from Seyha:
My name's Seyha a pupil of Kalenthea school. I am grateful thanks to donors who have been supporting for my study every day. My favourite school subjects are Khmer Literature, Biology and Mathematics. I want to be a doctor in the future. I commit myself to try my best to studying order to achieve my goal. I wish your family be healthy and successful. I like reading story books, biology in my free time. Merry Christmas!
For just US$270 we can send Seyha to school for a year which includes food at school as well, as a school uniform for $10, and school supplies for $10.
Implementing Partner Kalenthea Primary School