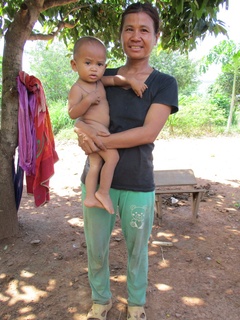 Think180 Fully Funds Sreng Meanchey Village Project!
Think180 have been one of the biggest supporters of Well Directed since the beginning and we're very excited to announce that they have generously offered to fully fund the building of two new pump wells for the next project in Sreng Meanchey Village.
This is a very important project that will bring clean and safe water to a village of 230 families in remote Cambodia. Chhunly explained to us how he was almost moved to tears when he visited the village and saw their plight first hand. Children in the village regularly get sick with diarrhea due to using unclean water and malaria from the tiger mosquitos which are common in the area. The entire village was full of joy to hear that we were investigating the possibility of a well project for their village.
We're very grateful to everyone at Think180 for their ongoing support and for fully funding this important project.