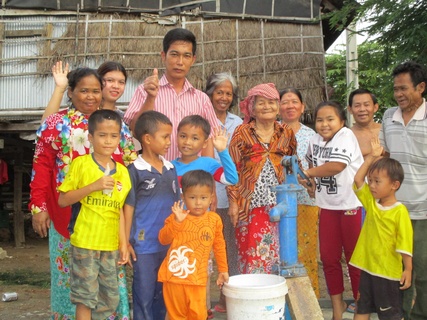 Two Pump Wells Completed in Sreng Meanchey
We're very happy to report the latest project to build two new pump wells in the remote Cambodian village Sreng Meanchey is now complete. The village now have a clean and secure source of water for the first time. This project was fully funded by Think180 and we'd like to thank them for making it possible.
Chhunly recently returned from a very long trip to the village and we're happy to share with you some of the photos and videos of the completed wells and the joy of the people in Sreng Meanchey village.
Lem Sreng (elderly lady pictured in the middle of the first photo) said, "I am thankful to the donors who provided my village with 2 pump wells. From now on, I can save a little bit of money I spent on water. I am so happy to access these gifts of water".